Egypt's ousted president Mohammed Morsi dies in court
Egypt's former president, Mohammed Morsi, who was overthrown by the army in 2013, died after passing out in court, state television says.
Morsi, one of the leading figures in the now-banned Islamist Muslim Brotherhood movement, was in court for a hearing on espionage charges. He was 67.
Morsi was expelled by the army in July 2013 after mass protests a year after taking office as the country's first democratically elected leader.
He had been in custody ever since.
After his expulsion from power, the Egyptian authorities launched an offensive against his supporters and the Muslim Brotherhood.
The audience in the capital, Cairo, was related to the espionage charges from alleged contacts with the Palestinian Islamist group Hamas, according to state television.
Morsi's youngest son, Abdullah, has repeatedly complained about his father's treatment.
He told the AP news agency in October last year that his father was being held in constant isolation and denied medical treatment for serious conditions such as high blood pressure and diabetes.
Five months earlier, Abdullah had warned in a Washington Post opinion piece that the Egyptian authorities were "doing this on purpose, as they want to see him dead" for natural causes "as soon as possible."
Who was Morsi?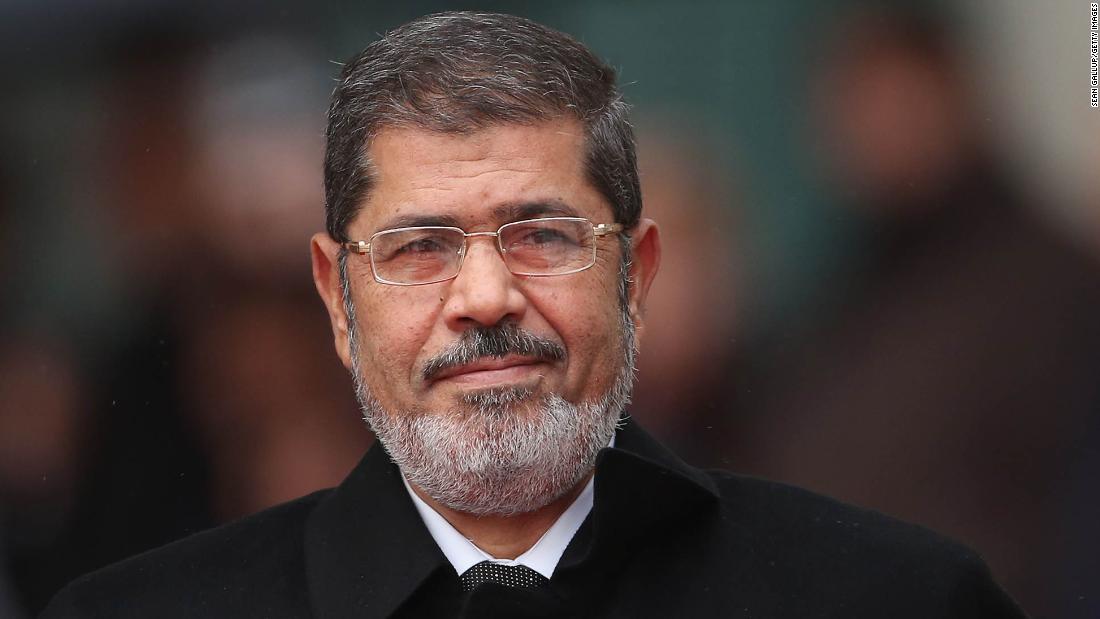 Morsi was born in the village of El-Adwah in Sharqiya Province, Delta Nile, in 1951. He studied engineering at Cairo University in the 1970s before moving to the United States to complete a doctorate.
He was elected as the Muslim Brotherhood's presidential candidate for the 2012 elections after the movement's preferred election was forced to retire.
Critics complained that, as Egypt's president, he had failed to fulfill his duties during his turbulent year in office, accusing him of allowing Islamists to monopolize the political scene and mishandle the economy.
Public opposition to his government grew and millions of anti-government protesters took to the streets of Egypt to commemorate the first anniversary of the day he took office on June 30, 2013.
On the afternoon of July 3, the army suspended the constitution and announced the formation of an inter-technocratic inter-isostatic government before the new presidential election. Morsi, who denounced the announcement as a coup d'état, was stopped by the army.
Subscribe to Our Newsletter
Nam blandit dictum ante id venenatis. Morbi tristique et neque in viverra. Aenean cursus gravida nulla, sit amet suscipit lectus hendrerit eu. Maecenas sem metus.